But Here's How I'm Going To
"Sweeten The Pot" And Help You Save Even MORE Money
In the spirit of saving you money, I've decided to "sweeten the pot" and make the following offer to anyone who hires us to [upgrade their network] before December 29, 2022:
We will give away 3 FULL MONTHS of our [managed services plan] — a [$10,000] value – absolutely FREE to anyone who upgrades their network with us. All computer networks need regular ongoing maintenance to keep them running problem-free, and with our [name of managed services plan], you'll not only enjoy faster and more reliable service from your computer network, but you'll gain incredible peace of mind knowing that your network and the data it holds is safe from loss, corruption, downtime, viruses, hackers, spyware, and a host of other problems.
We'll allow you to continue the [managed services plan] at a special discounted rate that will easily save you THOUSANDS in IT support. After the 3 months are up, you can continue to receive regular maintenance, critical updates and security patches, fast, remote support, and 24-7 watch over your network and data at a special discounted rate.
We'll send you a FREE copy of the book, "How To Lower Your Taxes – Big Time! 2022 Edition" as a gift.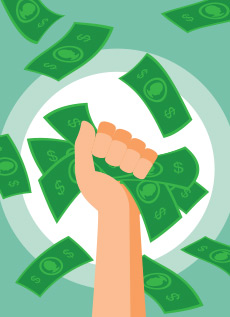 After all, no one wants to hand over one penny more to the government than is absolutely necessary and no one wants to pay MORE for services and products than they have to. We all work way too hard for that!
That's why I'm making this offer to you. As a fellow entrepreneur and business owner, I understand that it's critical to keep every penny of profit that you can.
This Is Absolutely The BEST Way To Save A Lot Of Money On IT Services And Support For 2022 and beyond, But You Must Act NOW Because This Offer Is Going To Go Away

FAST

…
Call us 1-888-966-9514,or fill out the web form to immediately claim your "free" money.